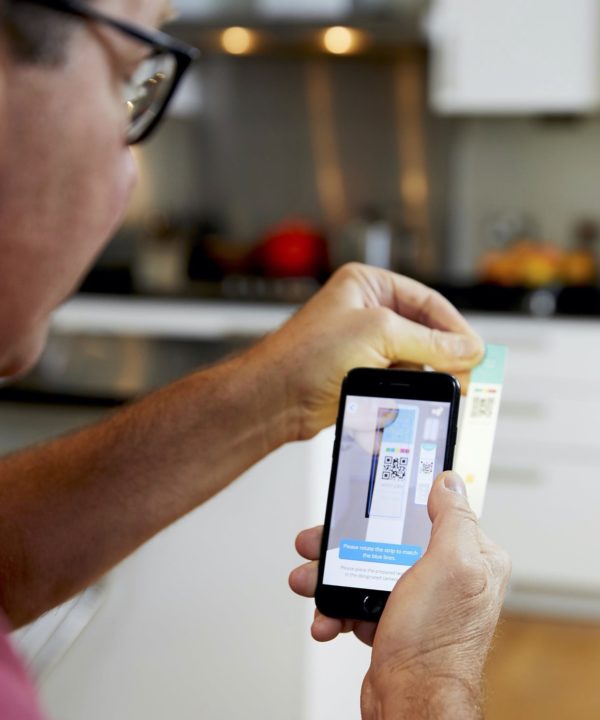 In a significant addition to the West Hill portfolio, we are delighted to report that multi-award-winning medical technology business Testcard, has raised £4.5million in an oversubscribed EIS Offer. The Company's potentially ground-breaking at-home diagnostic testkit and mobile application, allows anyone to diagnose common conditions and diseases using the technology they carry in their pocket.
TestCard operates in the $500 billion per annum digital health sector and provides a non-invasive, at-home rapid test technology that delivers immediate and precise results in easily understood text on the phone's screen. The Company's proprietary innovations are both inexpensive to manufacture and distribute, thus making the solution relevant for markets across the globe.
The testkit comprises of a urine dipstick and partnering mobile application, which leverages the use of the phone's camera to act as a clinical grade scanner; A series of algorithms analyses and interprets the colour change on the diagnostic card. A simple binary 'yes or no' result for the test is delivered within seconds. The data behind this can then be shared at the patient's discretion with a physician for follow-on treatment, should it be required.
With the aim of giving people more control over how they access healthcare, whilst also potentially taking further strain from a beleaguered health service; Testcard's initial at-home UTI testing kit will launch in November. The Company has an extensive future product pipeline, including tests for pregnancy and ovulation optimsation, glucose/chronic kidney disease, STIs and drugs of abuse screening. TestCard is the size of a postcard, meaning a cost effective and quick delivery can be achieved, meaning that its precise and easily understood results can be accessed by anyone, anywhere.
Covid-19 has emphasised the relevance and timeliness of the TestCard proposition as the speed at which healthcare is migrating from clinics and hospitals to the home accelerates. The home diagnostic market is expected to grow significantly as a result and Testcard, with its leading-edge technology solutions, looks well positioned to benefit from these new growth trends.
The West Hill led EIS equity round had targeted a £3million raise but following strong investor demand, closed at £4.5million. The Company will use the funds raised for continued product development, launch and an international regulatory rollout.