Case Studies
Onvi is the developer of a leading digital mobile order and pay solution to the global hospitality sector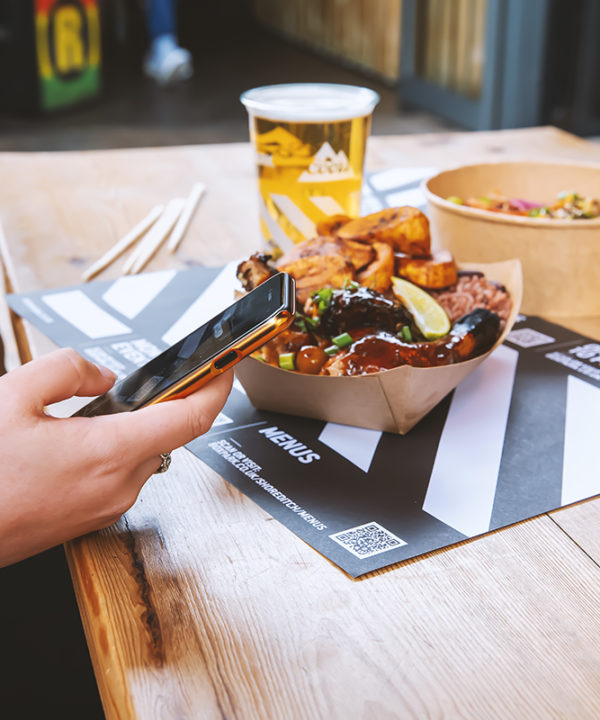 Onvi
Onvi is the developer of a leading mobile order-and-pay solution to the global hospitality sector, enabling customers to purchase food and drinks through mobile phones, without the need to download an individual app for each brand location.
The Company enables instant access to menus through a user's mobile device, accessed simply by joining the venues wi-fi or scanning the code on a table. From here, a simple click to pay through Apple or Google Pay completes the transaction and the order is fed to the venues Electronic Point of Sale system ready for staff to prepare.
This is proving invaluable to venues that are seeing increased transactional values, a quicker table turnaround time, reduced labour and commission costs, whilst also gaining valuable data and insights on their customers.
COVID-19 has brought the benefits and necessity of mobile ordering into the spotlight and each time new restrictions have been announced, Onvi have received a surge of interest from new operators looking to deploy digital technology to address the very real issues that they are facing.
Onvi is operating in an extremely hot sector with industry leading technology, a rapidly growing customer base and with major partnerships in place with large businesses such as Square and Checkout.com.
Capital Raising

£12m EIS equity

Investors

HNWI, Family Offices, Principals of West Hill

Outcome

Partnerships agreed with major businesses such as Square and Checkout.com

Potential for an accelerated rollout and significant volumes later in 2021