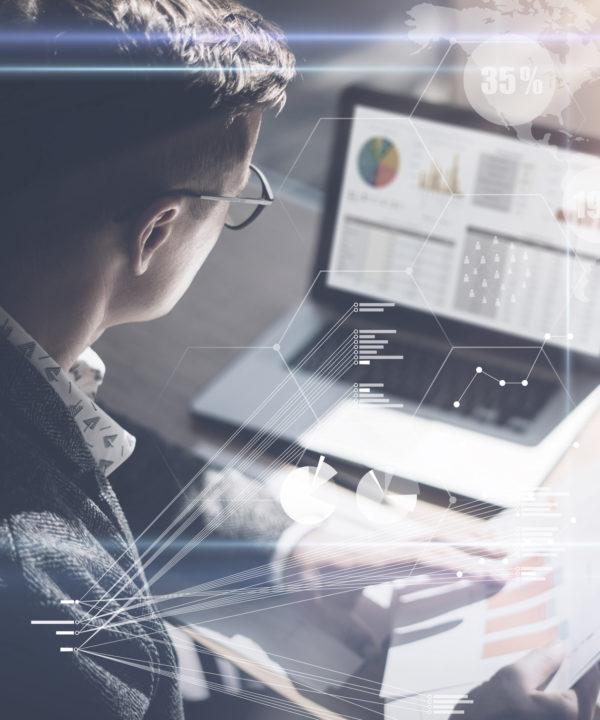 SafeToNet Acquires VISR Inc.
SafeToNet Limited, the award winning British cyber safety company has today announced the acquisition of the entire issued share capital of Toronto based VISR inc., industry specialists in using AI to automatically detect the emotional wellbeing of children online.
Richard Pursey, CEO of SafeToNet said "We are delighted to have joined forces with VISR. It is renowned for the complex neural networks it has built to automatically identify indicators of emotional wellbeing amongst children online. Its AI systems have analysed over 42 million posts and have detected over six hundred thousand incidents of distress in children from around the world using social networks and messaging apps . They are pioneering in this field and by bringing our two companies together we will safeguard even more children from predatory risks such as grooming, sextortion, cyberbullying and more. This acquisition will also allow us to further strengthen and broaden our existing patent-protected technologies and will expand SafeToNet's intellectual property into the field of health and wellbeing online.
"We have been in discussions with VISR's leadership team for a while having always rated them very highly. We share a common vision on how children should be kept safe online. SafeToNet's safeguarding technologies do not spy or pry on children and neither do VISR's. Both systems fully automate content filtering and respect a child's rights to privacy without exposing to a parent what is sent or received. We both believe that artificial intelligence and automate message filtering is the only way to safeguard children from so many horrific predatory risks that exist in today's online world."
Robert Reichmann, Chairman of VISR said "In the time we have spent getting to know the SafeToNet team, we have been continually impressed with their progress and capacity to execute on their vision. The Company's traction when coupled with its patents made this acquisition compelling. SafeToNet's innovative solutions for child safety creates a perfect match with VISR's mood and psychological distress technology. Together we will be able to enhance our detection rates of anxiety, depression and aggression and correlate them more accurately to filter bullying, abuse, grooming and other predatory risks, whereby providing families with an even better offering. Both our companies exist to solve the same challenges, and so we are very excited to join their family, working together to create a safer digital world for our children."
David Van Bruwaene, CEO and Chief Data Scientist of VISR says, "Factors like perceived anonymity, virality, and persistence of shared content online tend to amplify the psychological effects of childhood experiences—for good and for bad. I am excited to join forces with SafeToNet to build digital tools to aid in a comprehensive approach to safeguarding children online. I have no doubt that our technological, philosophical, and humanitarian approaches will lead to a solution that is greater than the sum of our parts. Each day that we have worked together I have seen our projects flourish, with each success renewing our shared hope that the next generation will receive the digital environment that they deserve."
Pursey added "This acquisition gives SafeToNet a foothold in North America, a market which is crucial to our safeguarding ambitions. We are expanding with real purpose and vigour having recently opened offices in Germany too. The team in Toronto and Waterloo further strengthens our existing research and development department and combines a highly talented group of PhD-level researchers and software developers to our existing cyber-psychology team based in London. We will continue to add more world-class people to VISR which will take on the global leadership of our data-science initiatives and help us to develop our cognitive computing systems so that we can detect and filter even more harmful content and safeguard many more children worldwide".
About SafeToNet™
SafeToNet is an award winning cyber safety company that safeguards children from online risks such as cyberbullying, grooming, abuse, aggression and more. It was the first company in the world to identify and disable individual apps running on both an iOS and Android device. It was also the first to launch a real-time sext filtering tool that helps to prevent a child from sending inappropriate images.
The Company's software is pioneering and uses a mixture of artificial intelligence, natural language processing and device management technologies to keep children safe online without snooping, prying or spying. The Company is a member of the London Stock Exchange Elite Programme. It is also one of only five companies in the world to be part of the Go-Ignite accelerator designed to connect SafeToNet to the clients of Deutsche Telecom, Telefonica, Singtel and Orange. SafeToNet has offices in London. Cologne and Toronto.
For more information visit http://www.safetonet.com or email press@safetonet.com