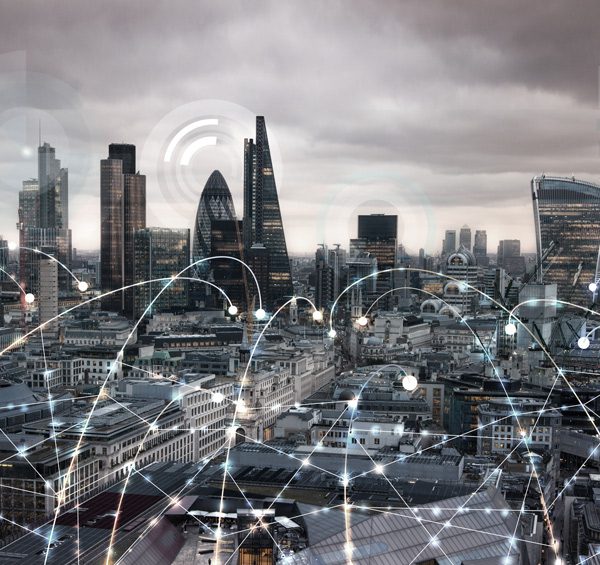 SafeToNet Raises $13m Series A Private Placement
SafeToNet, the award winning British Cyber Safety company that safeguards children from abuse, sextortion and other predatory risks online has successfully raised $13m in a private placement series A via West Hill Capital.
The funding significantly increases the power and market potential of SafeToNet's cyber-safety filtering services and gives it the financial depth and strength to enhance the development of its AI harm detection software and expand into new territories around the world.
Richard Pursey, CEO of SafeToNet said "The demand from investors was incredible and our placement heavily oversubscribed. It highlights not only the strength and depth of SafeToNet's solution but also recognises the over-whelming need to solve the seemingly never-ending issues associated with social networking and messaging apps. Rarely a day goes by when we don't read something in the news about cyberbullying, abuse, aggression, grooming and more online. SafeToNet is tackling what has become a global social issue. It only exists to safeguard children online. Nothing is more important to us and so this funding is going to make a significant and measurable difference to many children around the world.
SafeToNet's patent protected software is pioneering. This investment allows us to further develop our IP and technology so that we can identify and filter even more online risks. The very nature of artificial intelligence requires a volume of users to ensure the accuracy of algorithms. In our case it means we can extend the capabilities of our threat-detection and filtering software into new languages and cultures. We have already engaged with channel partners across Europe, North America, the Middle East and India. This investment allows SafeToNet to further expand its operations internationally and will help us engage with even more commercial partners in territories new to the Company".
Robert Caie, Managing Partner of West Hill Capital said "SafeToNet is a world-class technology business that is tackling a global problem. It came as no surprise that the placement was so heavily oversubscribed. SafeToNet has all the ingredients to become one of the most recognised Cyber Safety companies in the world. It has a highly experienced leadership team, robust technology, a clear B2B2C route to market, predictable revenue streams and compelling client retention strength. We wish the team every success as it continues to safeguard children around the world".
About SafeToNet™
SafeToNet is an award winning cyber safety company that safeguards children from online risks such as cyberbullying, grooming, abuse, aggression and more. It was the first company in the world to identify and disable individual apps running on both an iOS and Android device. It was also the first to launch a real-time sext filtering tool that helps to prevent a child from sending inappropriate images. The Company's software is pioneering and uses a mixture of artificial intelligence, natural language processing and device management technologies to keep children safe online without snooping, prying or spying.
The Company is a member of the London Stock Exchange Elite Programme. It is also one of only five companies in the world to be part of the Go-Ignite accelerator designed to connect SafeToNet to the clients of Deutsche Telecom, Telefonica, Singtel and Orange. SafeToNet has offices in London. Cologne and Toronto.
For more information visit http://www.safetonet.com or email press@safetonet.com
About West Hill Capital
West Hill Capital is a leading private equity and venture capital firm providing growth capital to innovative financial services businesses and pioneering technology companies. It offers these investments with EIS tax breaks to its network of UHNW, HNW and professional investors.
In recent years, West Hill has deployed nearly £100million into 24 companies, of which the partners of West Hill have personally invested over £3million on the same terms as investors. During this time, they have had a profitable trade sale, a successful admission to AIM and a number of companies have subsequently attracted funding at a higher valuation, one of which has presented shareholders a 16x multiple of money since 2012. For more information, please register here: http://www.westhillcapital.co.uk/data.php or email rfcaie@westhillcapital.co.uk