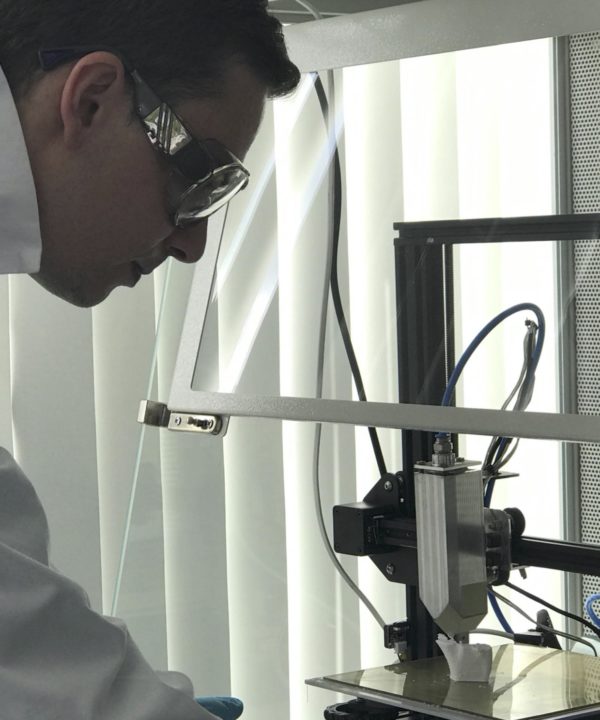 Particle3D is the latest innovative technology business originating from our network in Denmark, where we have sourced a number of the strongest performing companies in our portfolio. The Company has developed a disruptive and potentially groundbreaking patented technology to be used to produce and supply P3D Bone; 3D printed patient-fitted, degradable bone implants that remodel into real living bone.
The Company anticipates becoming the gold standard in bone replacement with its biodegradable, porous, mechanically durable and low-cost alternative to titanium, polymer or bone grafting methods, which often suffer from a high rate of complication such as infection, bleeding, morbidity, necrosis and ultimately rejection.
Particle3D's patient-fitted implants are bespoke to each individual patient and enable faster ingrowth on bone tissue and remodelling into real living bone, resulting in fewer complications, faster patient recovery and better functionality, whilst reducing costs for healthcare providers. The technology can also be used for 3D printed R&D products, implants with additives, such as antibiotics or other drugs, and even in industries outside healthcare.
The £2.5million West Hill SEIS/EIS round was oversubscribed in short order and provides resources to establish the production line for the P3D Bone and get the product ready for market and to build the sales and marketing platform for the P3D Scaffolds.
The round was closed in June with over £3million raised.
CEO of Particle 3D, Thea Wolff Oleson commented;
'We are very pleased to collaborate with West Hill raising the capital needed to expand our activities and prepare our P3D Bone for the US$3.8 billion bone implant market as well as advancing the Company's commercialization activities for the P3D Scaffold.'